Classes
Daily Class
BEN ISH HAI - HALACHOT
What: A brief 10-15 minute review of the halachot of the Ben Ish Hai.
When: Every morning (Sunday through Friday) after Shacharit
Led by: Hazan Liran Kohn and Avram Weissman.
Weekly Classes
WEDNESDAY NIGHT KOLLEL
What: Discussion on the weekly Parsha.
When: Wednesday before mincha. This coming Wednesday - March 22nd at 5:45 pm.
Led by: Various rabbis from the Rockville and DC area. This coming Wednesday with Rabbi Aron Lankry who will be expounding on the secrets of the seder.

PARSHAT HASHAVUAH
What: A spiritual insight into the Parsha with a touch of chasidut
When: Shabbat afternoons at Seudat Shlishi.
Led by: Avram Weissman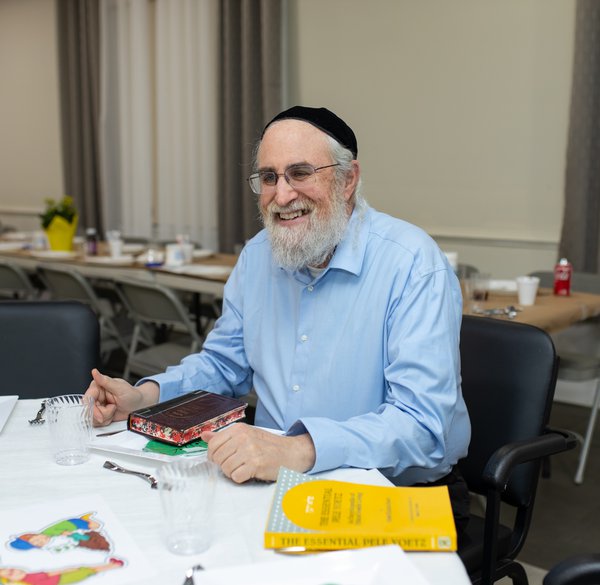 SCHOLARS IN RESIDENCE
Approximately monthly we invite rabbis from around the US to spend a shabbat with us and to share their learning with us.
The next scholar in residence will be Rabbi Cary Friedman on March 24th through March 26th.
Rabbi Friedman earned a Masters degree from Columbia University and semicha from Yeshiva University. He is the author of five books, including Marital Intimacy, Spiritual Survival for Law Enforcement, and Wisdom from the Batcave. He has spoken at the FBI Academy, the FBI Training Network, International Conference of Police Chaplains, TX Department of Public Safety, and CT Department of Public Safety, and has appeared on The History Channel.
Tue, March 21 2023 28 Adar 5783